We utilize powerful, attractive & cost effective website designs and online marketing to get you the results you need to grow your business.
Our amazing responsive state of the art websites look perfect when viewed on every device! 
Watch our video below and call today:

:

(239) 238-8089
Conan Web Design is a full service website
design, SEO, & online marketing company. 
We've been proudly serving Fort Myers &
Orlando for over 12 years.
WEB DESIGN IN FORT MYERS & ORLANDO FLORIDA
To begin, we put together an attractive website layout followed immediately by a one on one consultation with one of our experienced salespeople. If you have your website ideas in a word document, excel spread sheet, or even a piece of notebook paper, it's never a problem at Conan Web Design.  At Conan we have a strong understanding of marketing as well as web development and search engine optimization.
INTERNET MARKETING LOCALLY, NATIONALLY & INTERNATIONALY
Our team understands exactly what Google is looking for when it comes to organic relevance on the web.  Quality written content is the MOST important part of your new website.  You should be looked at as professional on your specific area of expertise.  A website needs to be a source of information for the public and we design our websites with quality written content.  There are over 60 contributing factors to SEO but without strong content your website will not get results.
SEO - SEARCH ENGINE OPTIMIZATION
When building any type of website there are more than a few things that we have in mind prior to designing.  The most important part is the actual keyword phrases that people will use to find your website with on Google.  When a customer is looking for a particular item or service in their local area, or an individual wishes to read content about a certain topic, the use of a search engine usually comes into play.  This process is called SEO and must be implemented prior to design and development.
Website Design & Development with Passion
CONAN WEB DESIGN is welcoming you to the next generation of digitization. We are providing you with all that you need to succeed and begin with your new website today.  Our team of talented professionals is constantly working to fulfill all your online needs.  We are proud to develop very secure and the most user-friendly & interactive websites in the Orlando area.
Thinking about responsive website development?
With dynamic and responsive website design, you are guaranteed to be able to view your website just as easily on laptop, desktop, cell phone or tablet.  We are creating amazingly simple website designs that are easy to use and look great on every device.  No need to worry regarding the budget of your new website.  We have plans starting at only $999 for a one-page site with all the bells and whistles.
Get state of the art features for your website: 
Do you want those cool features that you always see on other websites?  You can browse our portfolio and see how we utilize animation, video, and the latest user interface on the market today. You do not have to spend a fortune to get the industry standard WordPress website with the absolute best designs.
Are you planning for something special on your website? Take free assistance from our professional design team.  Once we assign your project to our team you can be sure that you are getting the very latest internet technology.
We are constantly upgrading our process of design and development and using more advanced tools for providing you with top quality work.  We have been in business in Fort Myers, Naples and Cape Coral for over 12 years and we like to think of our clients as friends.
Conan Web Design has been serving the SWFL area for many years and please feel free to reach out to any of our clients on the portfolio page if you would like to speak to them about their experience.
Your Company needs professional webmasters handling your online media!
A strong online presence is paramount in this ever changing environment.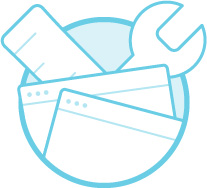 Your #1 Advertising Tool
Conan Web Design is well known for our creativity, client collaboration, and the very best customer service. We always lead with our cutting edge creative concepts, functional design options, interesting and compelling content, and informational architecture that really reflects your business. We always listen to ALL of your feedback and take your personal ideas to the next level to create the very best website experience. The only thing we ask is that you trust in our people to do the very best job for you and the future of your business.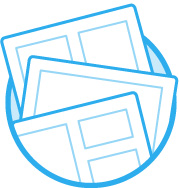 Conan Web Design is a truly pioneering website design and development firm that has been building award winning websites since the late 1990's. We have the very best resources, vision, and over 50 years of combined internet experience. We offer an extremely effective design solution with the most attractive and functional websites in the state of Florida.  We know that every business has a budget and deadline concerns that need to be met in order to maximize their investment.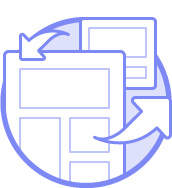 Custom websites are our specialty! We will build your website or blog to your specifications and we guarantee that our team of talented designers will listen to your every need and goal. Conan Web Design has a group of talented professionals that will bring your unique vision and ideas into reality with our creativity, cutting edge technology, and the very best web marketing in the industry.
Website Design and Development
SEO – Search Engine Optimization
E-Commerce / Shopping Carts
Internet Marketing
Versatile Layout Options
WordPress websites with blog capabilities and fully animated HTML 5 coded sites.
Cell Phone Responsivity
Our sites work on all devices!
Full color graphic design
From business cards to brochures.
Search Engine Optimization
You can be on page #1 of Google!